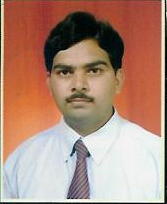 NDT Training, Consulting and Auditing and Inspection
S.B Prasad founded NDT Consultancy Services in 2006 after more than sixteen (16) years of technical and management experience in Quality Control /Assurance and NDE with Steel Industries, Oil and Gas Equipment Manufacturers, and Inspection Industries. NDT Consultancy Services Inc.,
an ISO 9001-2015 Certified Company and a
Texas Corporation with a date of incorporation of 4th January 2008. It is a Vocational Institute, and the school offers vocational training to assist students in having better in the field of Non-Destructive Testing (NDT). Texas Workforce Commission licensed this school - Career Schools and Colleges (

School # S4926

) on 30th March 2016.
Mr. S.B. Prasad is a Mechanical Engineer. He is a professional ASNT/ ACCP (PE/GE) NDT Level III in ET, MT, ML, PT, LT, RT, UT, VT (Cert. # 105121), API Authorised Inspector 510, 570, 580 & 653, ASNT ISQ-UTT, Certified Lead Auditor ISO 9001-2000, CSWIP 3.1, CWI and Radiation Safety Officer,
S.B. Prasad (Director Technical)
Professional Society Membership includes:
ASNT ( American Society For Non-Destructive Testing)
AWS ( American Welding Society)
TWI ( The Welding Institute)
Major Online System Establishment for Pipeline Inspection
NDT System Established under my guidance from system selection to installation & final approval from Third Party Inspection Agencies