4 Things You Get To Learn During Magnetic Particle Testing Programs
Magnetic Particle Testing is one of the most widely used techniques for detecting discontinuities in different materials. This method works best for locating cracks in ferromagnetic metals, such as iron, cobalt, nickel and their alloys. NDT professionals use this methodology for avoiding stress and corrosion related issues in piping systems. This technology is highly reliable and cost-effective in nature. By following proper testing procedures, NDT professionals get to ensure compliance with quality control programs and industry standards.
To gain a thorough understanding of the basic fundamentals of magnetic particle testing, a lot of people enroll in non-destructive testing certification courses. These programs are designed to provide insights about proper procedures for using calibrated MT equipment and analyzing the results through test specimens. Any individual who uses this technique for material analysis should know how to control the technique variables. Additionally, these programs also cover the following:-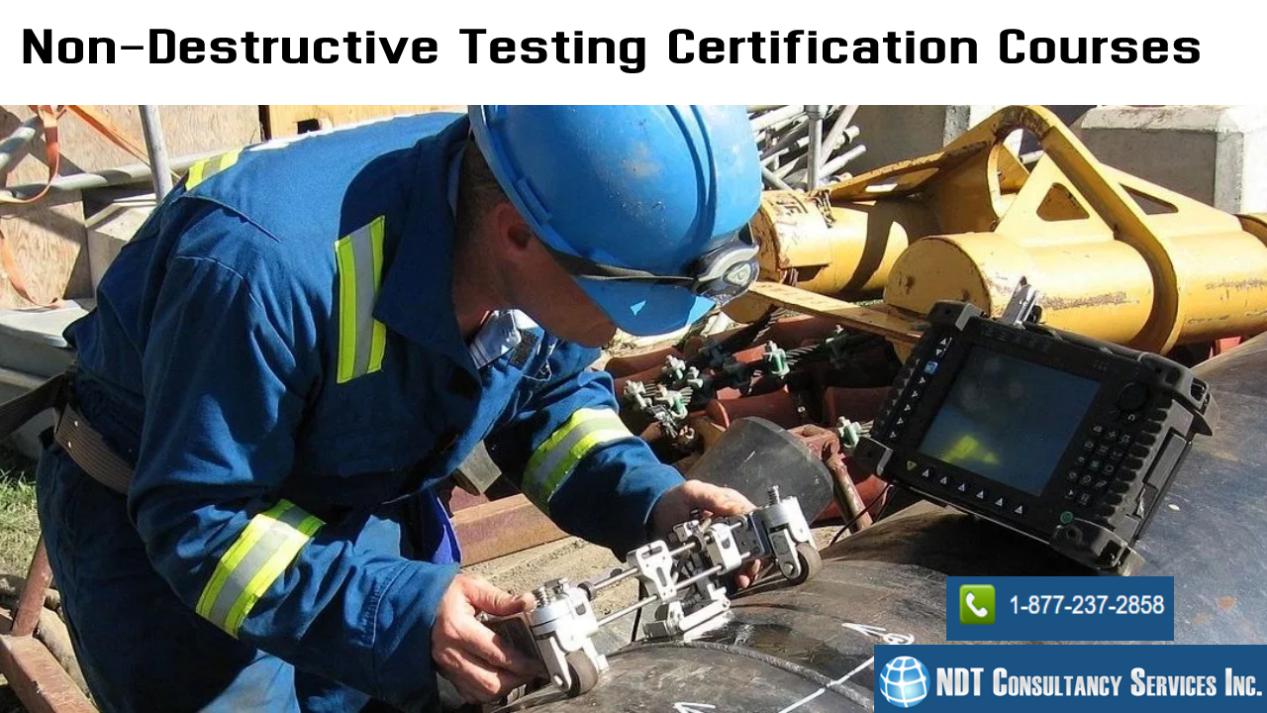 Industry codes and standards
​​To specialize in the field of magnetic particle testing, you need to know everything about the industry codes and standards. This will not only allow you to implement preventive maintenance procedures, but also eliminate all kinds of issues regarding applicability and completeness of the process. By enrolling in a certified training program, you can gain in-depth information regarding process specifications and standards.
Hands-on training for magnetic particle examinations
​To handle real-life scenarios, theoretical knowledge regarding basic principles of magnetic testing procedures is not enough. You need to have hands-on training and relevant experience in this background for effective testing. MT training programs provide insights regarding handling of real issues and allows professionals to make better case-related decisions.
Surface preparation and interpretation of results
​Following the right procedures for preparation of test materials is extremely important. Failing to take care of surface conditions and external coatings can cause interference in the test results. Although thin coatings do not cause much issues, it is always better to take care of them beforehand. You also need to stay prepared for analyzing test results and detecting anomalies in patterns.
Identification of false indicators
​In the domain of magnetic particle testing, all indicators are divided into four basic categories- false, non-relevant, discontinuities, and defects. For successful completion of testing procedures, NDT professionals should have in-depth information regarding false and non-relevant indicators. Both these indicators are highly unpredictable in nature and can cause delay in implementation of corrective procedures. By enrolling in a certified training program, you will be able to learn solid differences between different types of indicators. Gaining such information will prove to be of great help for avoiding misunderstandings during project work.
NDT Consultancy Services offers a plethora of training programs for people who want to specialize in magnetic particle testing. Get in touch with them to get a valid certification for non-destructive testing.